Morse
Model-based optimisation for efficient use of resources and energy.
Initial situation
Process industry is continuously looking for new ways to improve resource efficiency
Model based control systems are established for the single process units
Integration of unit control systems into plant wide coordinated optimisation applications taking into account also overlying logistic constraints, optimisation criteria and production targets can increase savings in   energy and raw material consumptions
Working points in the project
Plant-wide analysis of all material and energy flows in order to identify the bottlenecks and main potentials for savings in energy and resource consumptions
Adaption and enhancement of single unit components for real-time monitoring and control along the production route, especially regarding a coordinated optimisation of the phases with high potentials for energy and resource savings (like electrical heating, oxygen refining, chromium oxide reduction)
Integration of components into a comprehensive, through-process control system with the help of a suitable framework with common interfaces and communication structures
Validation of integrated approach for optimisation of resource efficiency within three use cases for carbon steel, stainless steel and cast steel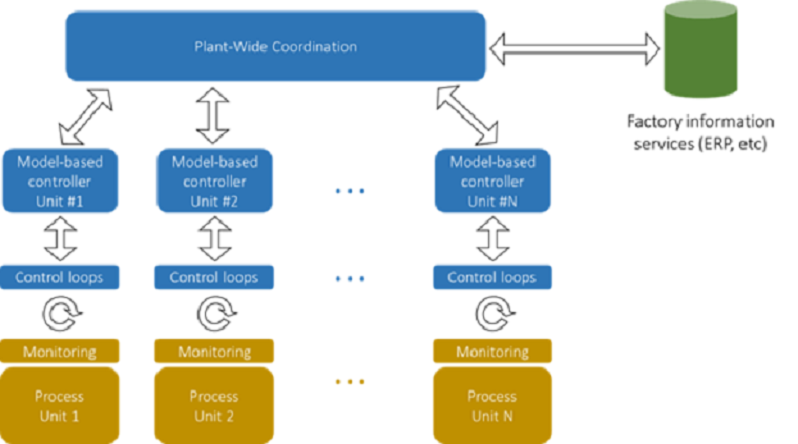 The project started at October 1st 2017 and ends at September 30st 2021. Involved partners in the research are:
| | |
| --- | --- |
| VDEH-Betriebsforschungsinsitut GmbH | |
| Cybernetica AS | |
| GRIPS Industrial IT Solutions GmbH | |
| OPTIMIZACION ORIENTADA A LA SOSTENIBILIDAD SL | |
| Maschinenfabrik Liezen und Gießerei GmbH | |
| OUTOKUMPU STAINLESS OY | |
| SSAB EUROPE OY | |
| SW-Development OY | |
| Teknologian tutkimuskeskus VTT OY | |
| Horizon 2020 | |
Expected results
Model-based offline and real-time optimisation tools for the whole process route to increase overall energy and resource efficiency as well as product quality in production of high-strength carbon steels, stainless steels and cast steels.
The research has received funding from the European Commission, funding reference Horizon 2020 (H2020) / SPIRE-07-2017 / 768652.